By GE Healthcare
There are many positive conversations going on in healthcare right now. Technology as an enabler, IT as an integrator, Artificial Intelligence as the future. But the common challenges of how to save money, how to future-proof clinical services and keep on delivering the best care to patients are key questions we get asked every day.
Keeping services running at the same time as cutting costs
Meet Charles. He's the CEO of a large acute hospital in the UK. He's a very busy man facing many financial, operational and clinical challenges in his role at the same time as assuring patients the highest standard of care in his local area.
His major concern right now is, "how can I face an increasing number of patients and imaging exams and reduce costs at the same time?" He's facing the prospect of 22% of his Consultant Radiologists retiring in the next 3 years and his vacancy rate is persistently high. As we look further into the sustainability questions of keeping his services running, it's clear to see that if the situation isn't urgently addressed, there is a real risk to patient care.
Are you ready for smarter digital transformation?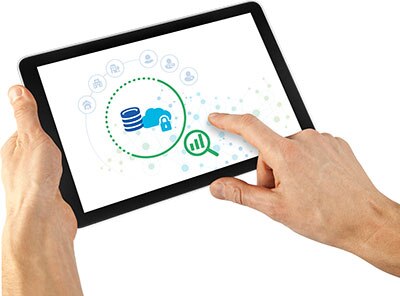 Drawing together disparate data to benefit patient care
Marie is the CIO of a University Hospital in Belgium. Her constant headache is knowing that there is currently so much data in systems from various vendors available in her organisation that could be beneficial to patient care, but she has no way of gathering it together around the patient.
"How can I realise the benefits of data driven decisions to enable evidence-based medicine? she asks me. For example, in Cardiology, her team knows that there is data sitting in the EMR, they can see it in the CathLab too, and again there's more in the EchoPac ultrasound and in other ultrasound devices.
The answers keep coming back to interoperability
The answer to both Charles' and Marie's problems lie in interoperability and in getting the most from the resources they have in place, be they clinicians, technologists or machines.
It is about breaking down organisational and technical silos so that all information is in one place to empower the decision-making process. This can give clinicians a complete imaging patient record anywhere, anytime for improved patient care and it will provide enhanced data to analyse clinical results or to use as a decision-making tool.
Standards-based data can be then connected through advanced analytics to identify and eliminate inefficiencies and to improve performance. Standards-based data can be as well analysed by Artificial Intelligence (AI), which can be the first step towards precision health.
It is also about streamlining collaboration with clinicians and patients with the aim of improving the quality of patient service and decreasing turnaround times. Workload can be distributed between radiologists based at different locations across a network of hospitals. Collaboration tools can also enable clinicians to work remotely, which can help overcome the shortage of specialists.
In order to reduce the bottlenecks in healthcare management, the answers to the frequent questions will come from close collaboration between industry and healthcare, driving forward the need for connectivity and deploying common standards technology.
As a healthcare provider, you should demand interoperability from your suppliers and stay open to partnerships which can help break down barriers.
Smart Connected Solutions
Want to start be more strategic about interoperability?
GE Healthcare solutions, featuring Intel® technology, deliver the performance, reliability and security that brings providers, patients and intelligent insight together at the point of care, to help achieve faster time to discovery and enable better outcomes.